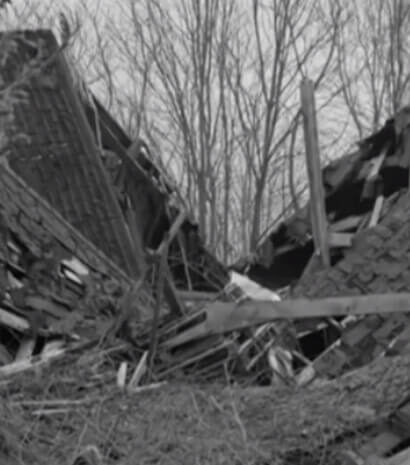 Ty Moran
they/them
BFA2 – School of Film/Video
In examining both the ephemeral and the permanent in terms of
humanity, I documented short lived moments and all things fleeting: people, dilapidated homes and structures, memorials for individuals from the past.
In turn, I documented all things 'permanent': waterfalls and rivers, dense forest, roads and telephone wires, sports fields and courts.
I was especially intrigued by the overlapping sentiment in each photograph. Some things felt both fleeting and permanent, like the graveyards. The abiding nature of each image is intended to be presented as both documentation and question.
What will remain standing once we have
gone? What about humanity as a whole?
*I would like to encourage individuals to bring an object that feels either permanent or fleeting, to put on display.
Abby Fetke