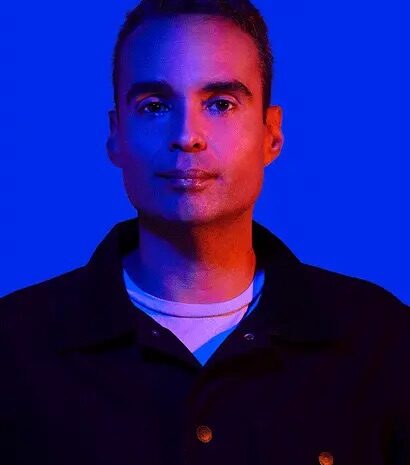 John Tejada presents Future Stars 3
Touched Music UK
release date: May 5, 2022
Touched Music and John Tejada present Future Stars 3
Back in 2020, John Tejada, a frequent guest on Touched Music compilations had the idea of turning his CalArts spring course "Advanced Electronic Music Production" final project into a compilation album for an established label. Future Stars 3, now in its 3'd year features 19 of Tejada's students at their best as well as "Overtime," an original exclusive by Tejada himself. The styles range from ambient pieces such as Mason Moy's "Lobster Boil," wonderfully deep songwriting by March Adstrum, vintage house by Joey Sample, a rinsed out amen jungle roller by Salgado, to future electronic experiments by Essvus and everything in between. In all 19 new wonderful producers bring us into their world, using music technology, to give us their take on what the future of music should sound like.
Touched is a UK record label that started out as a compilation album curated by Martin Boulton (aka Min-Y-Llan) in 2013. What began as a holiday charity album featuring some friends' music grew into a mega-compilation of electronic, ambient and modern classical music. Touched is a non-profit label with a cause; Macmillan Cancer Support. So far, Touched has raised over 96 thousand pounds for Macmillan as well as other charities along the way. Over the years throughout its expansive compilations and albums, Touched has featured a who's who of artists on its expansive compilations including exclusive music from Autechre, Plaid, Future Sound Of London, B12, 808 State, Amon Tobin, and Luke Vibert just to name a few (and there are hundreds).
John Tejada is a Vienna-born, Los Angeles-based electronic music composer and DJ. Tejada's professional output of music began in 1994 and has never let up, including five albums for the revered label Kompakt, plus releases on Pokerflat, Cocoon, Plug Research, Seventh City, Playhouse, Defected, and his own label since 1996, Palette Recordings. Tejada has also been responsible for remixing over 100 songs for acts including The Postal Service, Télépopmusic, The Field, Bomb The Bass, Way Out West, Kevin Saunderson, Darren Emerson, Gui Boratto, Simian Mobile Disco and many others. Tejada's latest venture as Wajatta is a new musical collaboration with international star Reggie Watts, having released their debut album, Casual High Technology, in 2018 and latest album Don't Let Get You Down in 2020 on Brainfeeder.
Future Stars 3 tracklist:
1. John Tejada – Overtime
w+p by John Tejada
2. Joey Sample – 1010
w+p by Matt Brucell
3. jk – coalesce
w+p by Jackson Kaplan
4 Essvus – My Body Refuses To Sleep
w+p by Gen Morigami
5. March Adstrum – Flesh Falling From My Fingertips
w+p by March Adstrum
6. Andrew Durkee – Red Dive
w+p by Andrew Durkee
7. Mason Moy – Lobster Boil
w+p by Mason Moy
8. Night Terror – Is Your Ghost Here
w+p by Tyson Thurston
9. Gauri Deshpande – Staircase Two
w+p by Gauri Deshpande
10. After Zero – Seeing Spots
w+p by Jesse Korson
11. Salgado – Wawa
w+p by Joshua Salgado
12 Jean Rhee – Binggle Binggle
w+p by Jean Rhee
13. Marco de Souza – Buxixo
w+p by Marco de Souza
14. Tamara Renée – Virgo Moon
w+p by Tamara Renée
15. Tower12 – Cement
w+p by Sean Hart
16. Something With Aliens – RAIDstorage
w+p by Steven Cobilich
17. Purple Moon – Just_Chill
w+p by Curtis Jung
18. VontEXP – Venamous
w+p by Sankarsh Rajeev
19. DF4-1662 – Can't Hide
w+p by Carl Zhu
20. Gemma Castro – Quiero Ir Al Baile
w+p by Gemma Castro
artwork by David Grey (calarts alum)
mastered by John Tejada