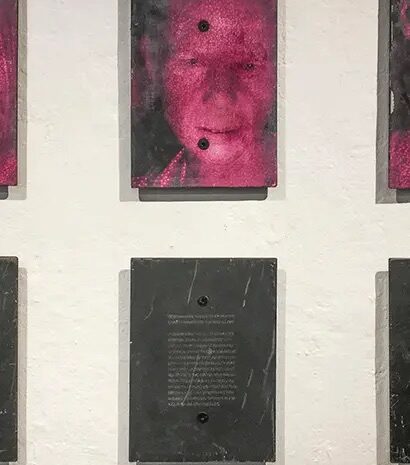 "aggregrate" consists of infrared portraits on the one hand and text messages on the other.
The infrared portraits were taken with a self-developed camera system that made it possible to show the actual moment when modern smartphones emit rays to create a biomentric profile unnoticed by the user.
The messages carved into the metal panels are text messages that were either never sent to their addressees or linger indefinitely as unfinished sketches in the memory of cell phones.